Vision, Values and Aims
Our Vision
Resilient pupils who have a life-long love of learning and are ready, respectful and safe in their choices.
What is The Tithe Farm Way?
The Tithe Farm Way is quite simply the way we do things at Tithe Farm. It encompasses our rules, our curriculum drivers and our values. The Tithe Farm Way is a shared language which the whole school community understands.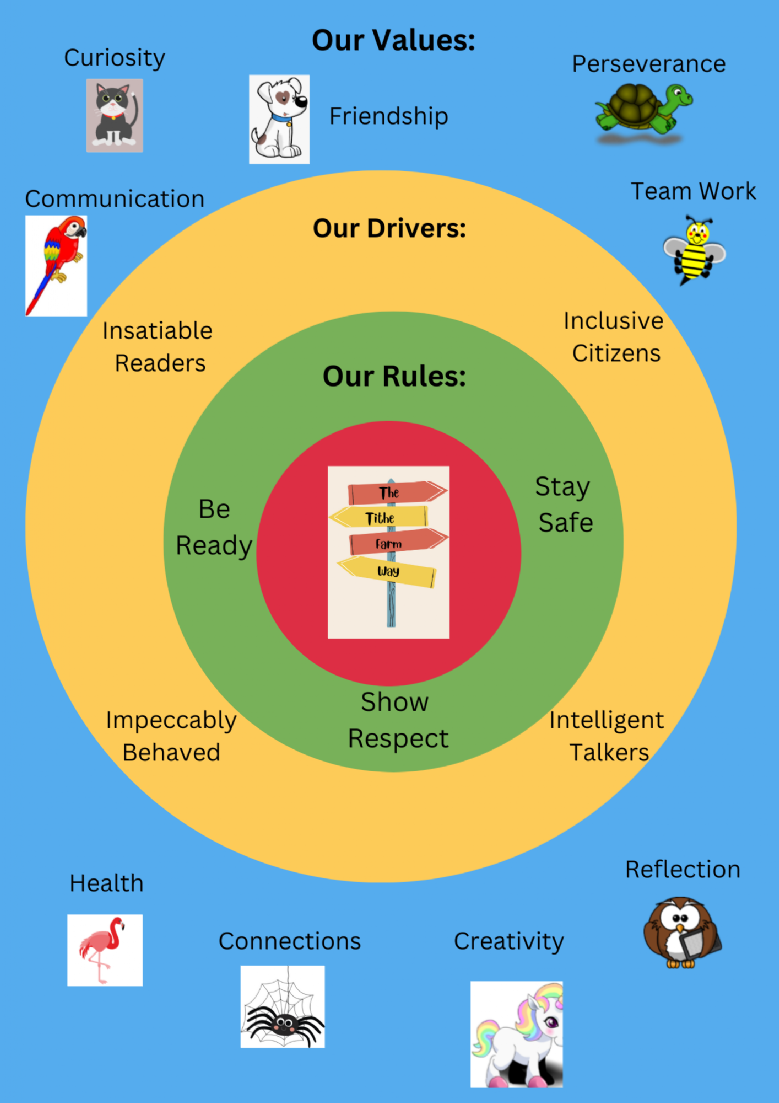 Equality Objectives
We are a fully inclusive school and celebrate the needs and abilities of all of our community. Everyone is valued and everyone is of equal importance. Our objectives are clearly outlined in our Equality Policy and demonstrate this, whilst addressing some of the issues within our broader school community. A copy of our Equality Policy is available on our policies page, click on the link below.