Domestic Abuse Support
Everybody deserves to live a life free from fear and abuse.
At Tithe Farm Primary we offer a safe space as part of the Central Bedfordshire Safe Space Scheme. We provide a Safe Space in school that enables someone experiencing domestic abuse to be able to make a confidential call or use the internet safely to access help.
Mrs Molloy: "I am a Domestic Abuse Responder – you can talk to me about domestic abuse"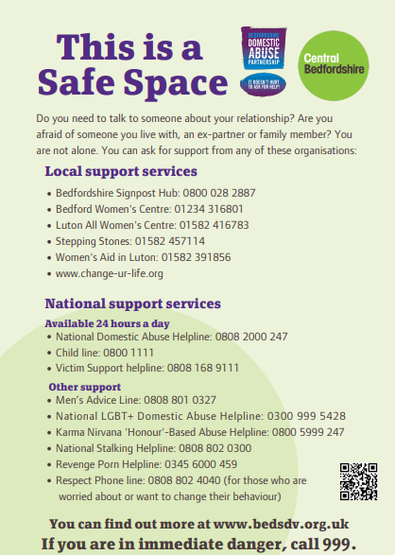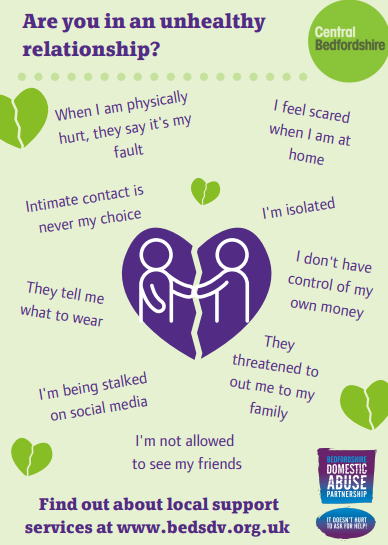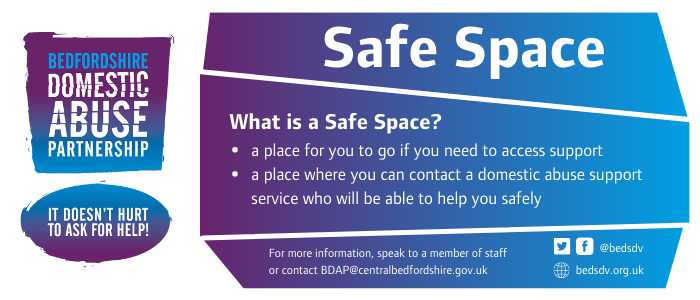 Useful Links